The British government has announced that it will not publish in full a report on the sources of funding of extremism and terrorism in the country.
Following three recent deadly attacks in Britain, the government has been under pressure to release the findings of the report, which was commissioned by former Prime Minister David Cameron in 2015.
Following the publication of the Henry Jackson Society report which alleged that the Kingdom was a "chief promoter of Islamist extremism in the U.K.", the Saudi Minister of Culture and Information, H.E. Dr. Awwad Alawwad, stated: "We are surprised that such a report would be issued without evidence".
Ms Rudd warned, however, that "overseas funding is a significant source of income" for a "small number" of extremist organisations.
It also says "significant" money is being channeled from overseas to a few groups, funding controversial Islamist teachings and literature.
On the one hand, the government does not dwell in detail over what national security considerations dictate the suppression of the report; on the other hand, Mrs. Rudd suggests the government wants to protect witnesses or, more broadly, "personal information" contained in the report.
Caroline Lucas, the Green co-leader, who has campaigned for the report to be published, said the refusal to do so and the "utterly vague statement" in its place was unacceptable. We will be inviting privy councillors from the opposition parties to the Home Office to have access to classified report on privy council terms'. These, it said, taught "deeply conservative forms of Islam" to individuals who became "of extremist concern".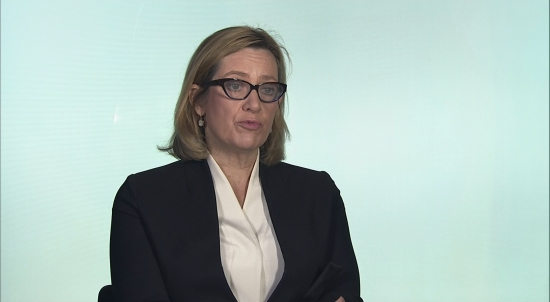 Amber Rudd cited'national security reasons
Tim Farron, leader of the Liberal Democrats, said last week that the Conservatives had made a promise to publish the report by spring 2016, as part of a deal made with his party when they shared power in the coalition government, before the Conservatives won a majority in 2015.
She said that some of the donors "may not know or support the organisations' full agenda" and that some extremist groups portrayed themselves as charities "to increase their credibility and to take advantage of Islam's emphasis on charity".
"The bottom line is that this report still remains unpublished".
Rudd said it "gives us the best picture we have ever had of how extremists operating in the United Kingdom sustain their activities".
According to Rudd, the review proposes a comprehensive approach primarily against domestic sources of support for extremism, focused on raising awareness among the public and in financial services sector, as well as in grant making trusts and foundations.
It added: "These organisations have an interest in ensuring they are not inadvertently supporting extremist individuals or organisations".
She said the Government would be directly raising issues of concern with "specific countries as part of our wider worldwide engagement on countering extremism and violent extremism".