"I chose to spend my birthday this year in Iraq to meet girls like 13-year-old Nayir", Yousafzai blogged.
Yousafzai spent the days ahead of her July 12 birthday in Iraq, where she visited a camp for families displaced by fighting in the city of Mosul, Refinery29 has learned. On top of that, the Malala Fund notes that 3.6 million people are internally displaced in Iraq and half of them are children.
Quoting UNESCO Institute of Statistics, Malala Fund subscribes, "Girls are often under pressure to drop out of school, even after they complete primary education".
"Today I met young women from Mosul with incredible courage and determination", Malala said during one stop during the day. Her first post read, in part: On my way from school to home I heard a man saying 'I will kill you.' I hastened my pace and after a while I looked back if the man was still coming behind me.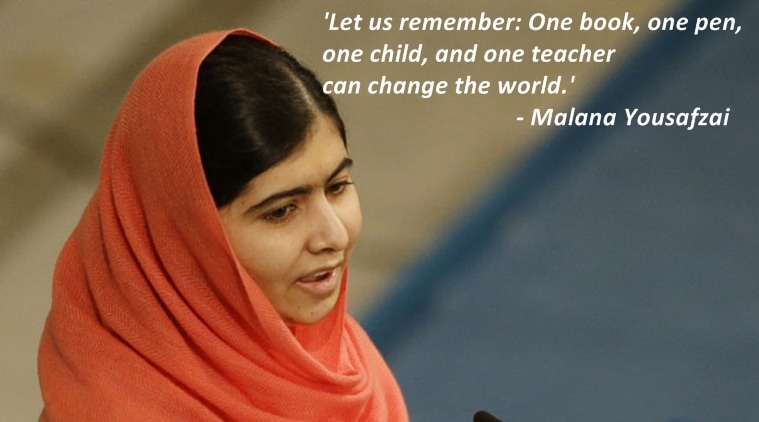 Today July 12 is celebrated as Malala Day in her honour
After spending some time at the camp for internally displaced Iraqis, Malala took a few of the girls to an amusement park for some birthday fun.
Yousafzai's memoir "I Am Malala: The Story of the Girl Who Stood Up for Education and was Shot by the Taliban", co-written with British journalist Christina Lamb, was published in October 2013 by Little, Brown and Company in the USA and by Weidenfeld & Nicolson in the United Kingdom, which works as an inspiration to young activists who work for the cause of female education. Being in school, Nayir told Malala, gives Nayir hope, which is exactly why Malala says young people should not be prevented from an education. "The odds are worse for girls", Yousafzai said.
"Graduating from secondary school.is bittersweet for me", she wrote.
Yousafzai started her Girl Power Trip in April; she is travelling across the world to engage with girls and amplify their voices to fight for their right to a study for at least 12 years. That's why we're asking you to send Malala a postcard today. Come fall, she'll be leaving her family's adopted home in Birmingham, England, to attend college, most likely enrolling at the elite Oxford University. "I think it's quite exciting".