The huge plumes of smoke billowing over the fire site have not affected the operations of the airport, said airport authorities.
A massive fire has broken out in a recycling plant beside Dublin Airport.
The fire brigade confirmed on its Twitter account shortly after 9.30am on Wednesday that it was dealing with a plant fire at Sandyhills off the R108 near Dublin airport.
Eight fire units including an aerial ladder and a foam tender participated in the fire fight, said DFB officials, adding that a drone unit was also employed on the scene to help guide the fire fighting.
They said the fire has now been brought under control but some units are still working to dampen down any hot spots.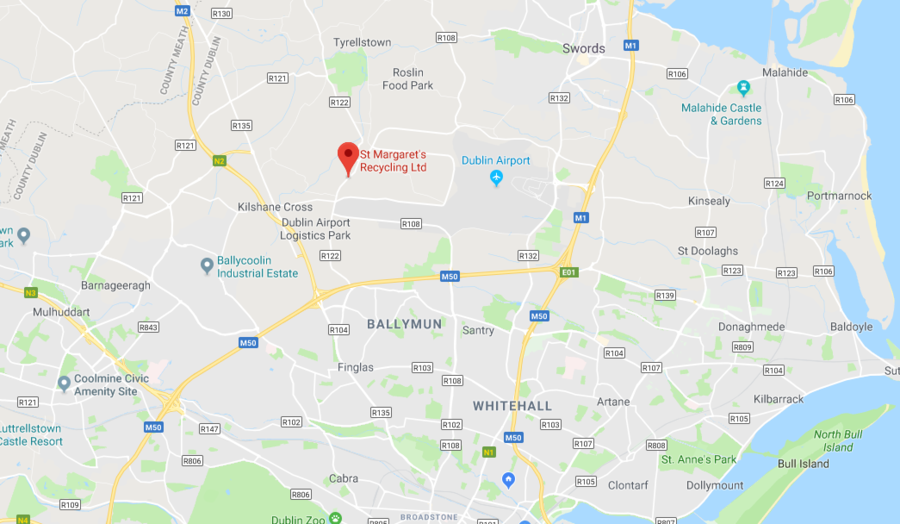 Google maps
EMERGENCY SERVICES ARE attending what appears to be a huge fire at St Margaret's metal recycling plant in north Dublin.
Residents living in the area were told to close their windows to prevent smoke entering their homes.
Firefighters are also getting increased water supply assistance from Fingal County Council.
Some passengers at Dublin airport earlier posted pictures of the smoke, with several expressing concern it would impact on their flights.