During his visit to Chile in January, Pope Francis asked forgiveness for the sexual abuses committed by some priests in Chile.
Within an astonishing letter released Wednesday, Francis also summoned Chile's bishops to the Vatican for an unexpected emergency meeting at the forthcoming months to explore the scandal, that has badly tarnished his status and that of their church that was ancestral.
In a letter to the bishops of Chile, Pope Francis apologized for underestimating the seriousness of the sexual abuse crisis in the country following a recent investigation into allegations concerning Bishop Juan Barros of Osorno.
Francis strongly defended Barros, despite accusations by victims that the Chilean priest witnessed and ignored their abuse.
The investigator, Archbishop Charles Scicluna of Malta, is president of a board of review within the Congregation for the Doctrine of the Faith; the board handles appeals filed by clergy accused of abuse or other serious crimes.
The pope's letter doesn't reveal Scicluna's conclusions, but it is made clear that the bishops needed to "repair the scandal where possible and re-establish justice".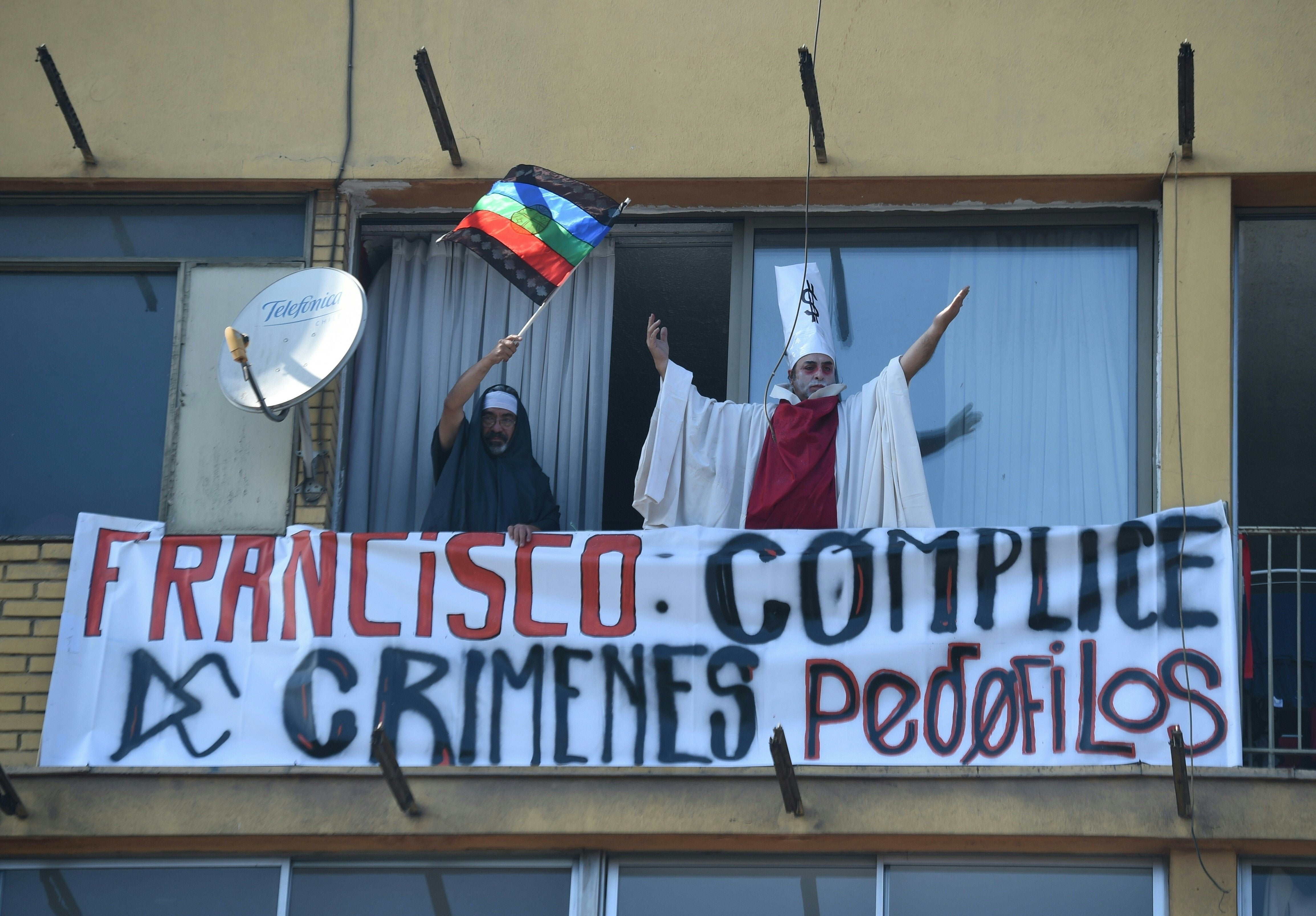 EITAN ABRAMOVICH via Getty Images People demonstrate against Pope Francis visit to Chile
Jaime Coiro, spokesman for the brand new bishops' conference, said that the pope wrote it after receiving a report by Archbishop Charles Scicluna, the Vatican's longtime sex abuse prosecutor.
The Vatican removed Karadima from ministry for sexually abusing minors.
Scicluna and his colleague, Reverand Jordi Bertomeu, spent almost two weeks interviewing Karadima's victims.
Pope Francis apologised for rubbishing the claims, victims of Chile's predator priest, Reverand Fernando Karadima, had made.
Francis made no specific mention of Barros in his letter, but he expressed his "shame" and "pain" for the suffering of the victims and pledged to meet them.
The pontiff has been defensive of Bishop Juan Barros, who victims accuse of witnessing and covering up the abuse by Rev. Fernando Karadima.