8K TVs. LG's CES 2019 booth is screen-lover's dream, with the most eye-popping display being a giant, immersive series of screens LG dubs the "waterfall".
LG showed off a prototype of the concept at last year's CES, but the finished product, officially called the LG Signature OLED TV R, is even more impressive: It's a 65-inch 4K OLED TV, with HDR and the same smart TV capabilities as LG's other sets. LG says the screen can roll up and roll down for about 50,000 times without causing any damage. During its CES 2019 press meet, LG revealed the Signature OLED TV R, its first rollable OLED TV that will be available for purchase later this year.
Turned off, the OLED TV R looks like a coffee table, or an empty TV stand.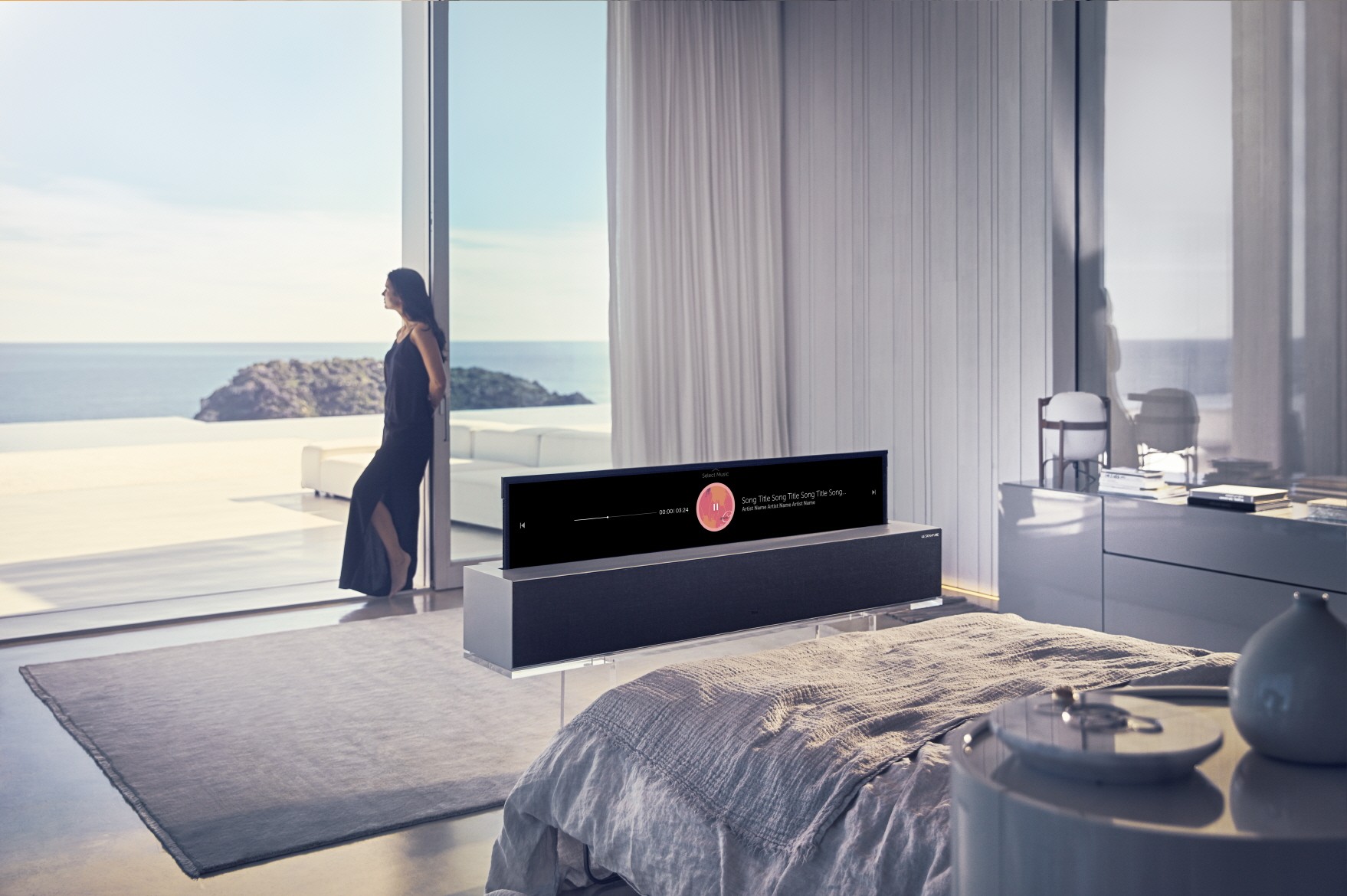 The rollable television will be on display at the CES technology show in Las Vegas
The Signature OLED TV R is a departure from regular flat-panel TVs that already exists. The screen has a 3.2.2 channel sound system embedded directly into the display panel which, when combined with Dolby Atmos technology, is reported to result in dynamic audio from a viewer's top, bottom, left and right. In addition, the retractable screen gives users three different viewing options: Full View, Line View and Zero View. They also both support WISA, a new wireless standard for multi-channel speaker systems. The TV space is one area where we haven't seen any new innovations in terms of the design.
LG's extraordinary wallpaper-like Signature OLED TV W, released past year, is still priced over £3,800 for the 65-inch model.
The TV runs on LG's webOS which is integrated with Google Assistant. With the TV, users can get tasks done with Amazon Alexa, including daily reminders, monitoring other smart home devices, and asking questions. For convenient playback and mirroring, LG will be adding support for AirPlay 2 by Apple.